A screen-free audiobook
Akimbo and the Lions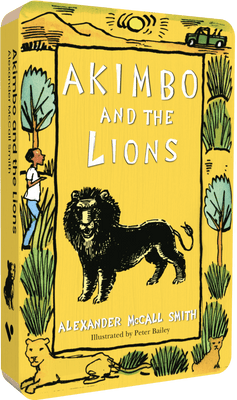 Listen to the Akimbo series by best-selling children's author Alexander McCall Smith.

In this adventure, Akimbo must help his Dad, the Head Ranger, set up a trap to catch an angry lioness attacking animals on the nearby farms.

But when the lion they catch turns out to be a cub, Akimbo and his father must work together to ensure the cub's safety... can they do it?