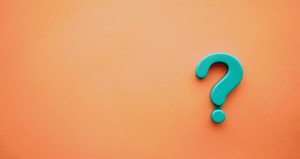 Everything you need to Know
No, the player will return to the same point next time you listen to that story.
We are focussing on delivering world-class stories for children aged 3 and up. We have over 100 titles and are regularly expanding and updating our array of content, so keep an eye on our website!
Our audiobook blocks are made of recycled card.
You'll find the on/off switch in the recess where your block connects to the player. Then simply pop in your chosen block, and press play. Use the arrow buttons to jump to the next or previous chapters, and the + and - to adjust the volume.
Nope. We are completely connectivity free.
use the USB C charging cable provided
charge using a USB adapter in a wall socket
allow the player to charge fully e.g. overnight
switch off the player when not in use
No. Laptop chargers should be avoided.
No. Car chargers should be avoided as they don't charge the player properly.
No. The best way is to plug the cable directly into a USB mains plug and into a wall socket.
Absolutely, all our packaging is made of card and paper. No plastic here.
Designed with the minimum number of component parts, our players are designed to be simple and straightforward, and live a long and happy life.
Our current range of content is aimed at children aged between three and twelve. The player itself is suitable for all ages, with children from age three able to use Voxblock independently.
There is no internet connection in the player, so all children can listen to are the stories stored on the blocks. No privacy concerns, and no risk of inappropriate content.
No, unfortunately Voxblock is only available to purchase if you are in the UK.