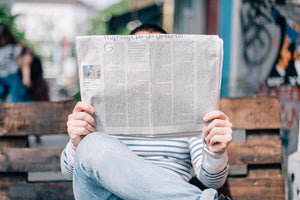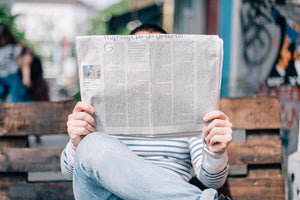 for all press requests, please contact hello@voxblock.co.uk
Our story
Voxblock was founded by Rebecca and Tom, a Swedish-English couple based in Edinburgh. The idea was born after seeing how much their young daughter enjoyed listening to Rebecca's old cassette tapes.
Realising that there was a gap in the market for a contemporary screen free audiobook player, the idea for Voxblock was born.
After many months of experimentation, testing and refining, Voxblock was launched at the 2022 Edinburgh International Book Festival. Our screen free audiobook player and physical audiobooks are now available to purchase from our website, with new titles being added to our library all the time.
Selection of recent press coverage:
Voxblock is a screen free audiobook player for kids. Our content is stored on physical blocks to be played in our player, with no need for apps or wifi.
We're not anti-screen - we know that phones and tablets can be great educational tools. But we wanted to create a way of listening to audiobooks that's simple, with the focus on the story alone.