A screen-free audiobook
Alex Rider: Secret Weapon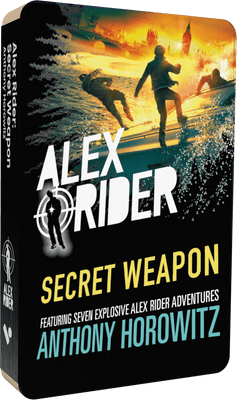 An essential collection of seven explosive Alex Rider stories by number one bestselling author, Anthony Horowitz.
Ever since MI6 recognized his potential, Alex Rider has constantly been thrust into the line of danger. From a routine visit to the dentist that turns into a chase through the streets of London, to a school trip with a deadly twist, no day has ever been ordinary for the teenage super-spy. This collection of thrilling adventures features familiar and new assailants from the best-loved world of Alex Rider, and also includes three never-before-seen stories.
Read by
Rupert Degas
Rupert Degas's narrations are marked by his versatile and emotive voice, creating a captivating and enjoyable listening experience. As a talented audiobook narrator, Rupert brings his passion for s...

Read more