A screen-free audiobook
Beetle Boy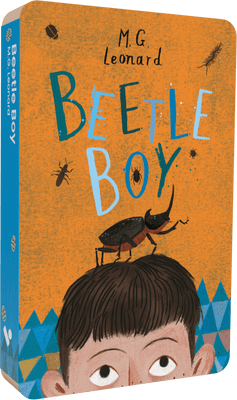 Darkus Cuttle's dad is missing, vanished from his job at the Natural History Museum, and now everything for Darkus is about to change.
Miserable and lonely, he is forced to move in with his eccentric Uncle Max, next door to the most disgusting neighbours ever and their beetle-infested house.
But when a giant beetle called Baxter comes to his rescue, Darkus learns that these are no ordinary creatures. They're an incredible super-species and they could just be the key to solving the mystery of his dad's disappearance.
When links begin to emerge connecting the crime with mad scientist and fashionista Lucretia Cutter, and her penchant for beetle jewellery, Darkus, Baxter and the other beetles are caught in a race against time to find the answers.
Read by
M.G. Leonard
As both an author and an audiobook narrator, M.G. Leonard's narrations are characterized by her engaging and enthusiastic voice, making audiobooks a captivating and enjoyable choice for listeners. ...

Read more