A screen-free audiobook
Do You Know Me?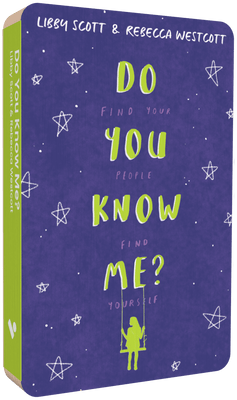 In the second book written in collaboration with Libby Scott we reconect with Tally, who is autistic and proud of it.
She used to feel like she had to hide it, but now Tally is determined to make sure people see the real her. But now Tally has a new worry - she has a school trip coming up. And that means new places, new people and new challenges.
She quickly befriends the popular girls and is initially grateful that they don't make a big deal about her autism, but it's not long before she realises that, while the girls are popular, they aren't very nice.
Along the way Tally begins to realise that she's not the only one who's been made to feel like she has to hide herself. But will she find the strength to stand up for herself and others, who are being treated unfairly, or will she stay quiet?
And will Tally ever find her people? 
Read by
Imogen Wilde
Imogen Wilde is a gifted audiobook narrator whose entrancing voice has earned her a devoted following of literature enthusiasts. With a background in theater and a passion for storytelling, Imogen ...

Read more