A screen-free audiobook
Featherlight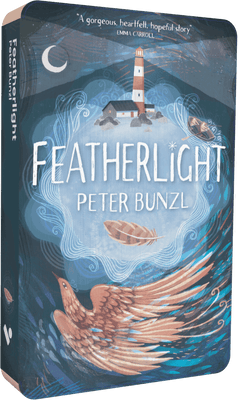 Deryn's father is the lighthouse keeper on Featherstone Island, keeping the lantern lit to protect passing boats from the treacherous rocky coastline. But when an emergency arises and her parents have to travel to the mainland for help, Deryn is left alone to keep watch over the lighthouse, and she finds herself in a terrible situation when the lamp runs out of oil during a wild storm.
With a fishing boat in peril on the sea, and time running out to rescue those on board, Deryn seeks help from an unusual source. Will she be able to keep the lantern lit through the dark, dangerous night?
Read by
Rowena Gray
Rowena Gray's soothing and expressive voice creates a calming and comforting atmosphere in her audiobook narrations. As an experienced narrator and performer, Rowena infuses her narrations with war...

Read more