A screen-free audiobook
Fly High Crew: The Green Glow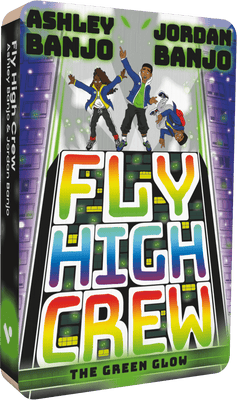 An action-packed, laugh-out-loud, high-energy story for boys and girls featuring adults taken over by aliens and a brave group of kids who must work together as a team to stop them! From TV personalities and Diversity street dance superstars, brothers Ashley and Jordan Banjo. 
Brothers Trey and Jax spend after-school hours rehearsing with their street dance collective the Fly High Crew, until the evening they see a green beam of light flash out of the sky and are thrown into an out-of-this-world adventure! Aliens have landed and are mind-controlling all the teachers and adults: can the Fly High Crew work together as a team and save the day?
Read by
Theo Solomon
Theo Solomon's resonant voice and exceptional storytelling abilities make him a sought-after audiobook narrator. With a career that spans theater and performance, Theo's narrations are marked by hi...

Read more