A screen-free audiobook
Maggie Sparks and the Truth Dragon & Maggie Sparks and the School of Slime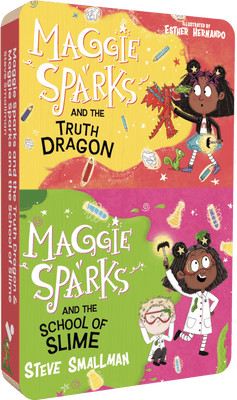 Join Maggie Sparks, the mischievous little witch, as she continues to encounter adventure after adventure! This audiobook contains two stories, Maggie Sparks and The Truth Dragon and Maggie Sparks and the School of Slime. 
Listen as she battles the Truth Dragon with her best friend Arthur- before heading off to a new school, where she must learn to deal with mean students and a vampire teacher!

Read by
Vanessa Labrie
Vanessa Labrie's captivating narrations make audiobooks a captivating and enjoyable choice for listeners. With a background in performance and a love for literature, Vanessa infuses her narrations ...

Read more