A screen-free audiobook
The Nutcracker and Christmas Eve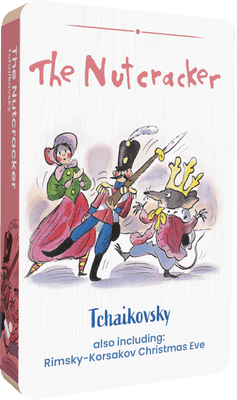 Two stories wrapped in one. Follow along as Clara is whisked off into a magical land by a Nutcracker transformed into a magical prince in this narrated version of a cherished ballet. Then listen as narration introduces the opera of Christmas Eve, in which a widow attempts to steal the moon. 
The narration comes before the music, and explains what is happening at that point in the ballet.
Performed by the Moscow Symphony Orchestra and the Slovak Philharmonic Orchestra.