A screen-free audiobook
Sam Wu is Not Afraid of Ghosts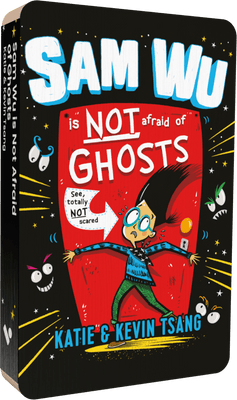 Sam Wu is NOT a scaredy-cat (except he is). When a trip to the Space Museum goes terrifyingly wrong, Sam begins a mission to prove to the school bully, and all of his friends, that he is a fearless space adventurer.
A truly laugh-out-loud, voice-led and madcap story of ghost hunting, snakes and mischievous pet cats called Butterbutt, perfect for fans of Tom Gates, Wilf the Mighty Worrier and Barry Loser, and listeners aged six plus.
Read by
Daniel York Loh
With a rich and resonant voice, Daniel York Loh brings depth and authenticity to his audiobook narrations, creating an immersive and compelling listening experience. As a talented actor and storyte...

Read more