A screen-free audiobook
Shifty McGifty and Slippery Sam: Jingle Bells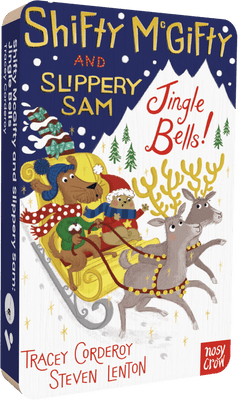 Shifty McGifty and Slippery Sam is a hugely successful, action-packed series about two baker-dogs who used to be robbers, but now solve mysteries and sniff out crimes!
Shifty and Sam have a lot on their plates! Someone has stolen all of Santa's presents! A sea monster is spoiling fairground fun day. And a weird cat has cursed Sam! Pass the buns, it's going to be a rollercoaster ride!
Read by
Rosie Jones
Rosie Jones's lively and expressive narrations make audiobooks a captivating and enjoyable choice for listeners. With a background in comedy and performance, Rosie infuses her narrations with humor...

Read more