A screen-free audiobook
The Dragon in the Library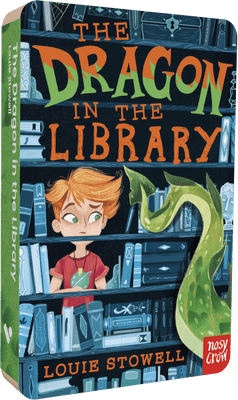 Kit can't stand reading.
She'd MUCH rather be outside, playing games and getting muddy, than stuck inside with a book. But when she's dragged along to the library one day by her two best friends, she makes an incredible discovery - and soon it's up to Kit and her friends to save the library... and the world.

Read by
Rosie Jones
Rosie Jones's lively and expressive narrations make audiobooks a captivating and enjoyable choice for listeners. With a background in comedy and performance, Rosie infuses her narrations with humor...

Read more