A screen-free audiobook
The Girl Who Drank the Moon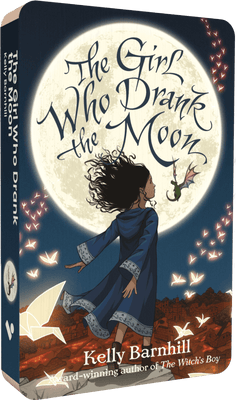 Each year, the people of Protectorate present their youngest baby to Xan, the witch of the forest, in the hope she leaves their village alone from terror for another year.

Little do they know the witch rescues the children and delivers them to families on the other side of the forest, feeding the babies with starlight as they travel across the forest.

But when Xan feeds one baby moonlight instead of starlight, she fills the girl with extraordinary magic. Magic that would be hard for anyone to control, let alone a kid...

Listen to Kelly Barnhill's No. 1 New York Times Bestseller now!