A screen-free audiobook
The Tale of Mrs Tiggy Winkle and Other Stories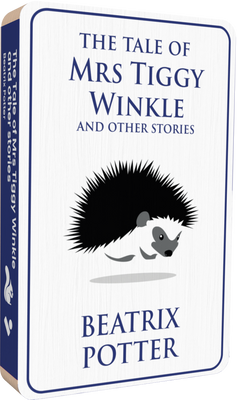 In The Tale of Mrs. Tiggy-Winkle, a little girl named Lucie has lost three pocket handkerchiefs and a pinafore. Setting out to find them, she spots some fresh clean white cloth on the hillside. As she approaches the clean linens on the hill Lucie spies a door built into the side of the hill and hears someone singing a song about laundry behind it. Could the missing hankies be inside? The sixth of Beatrix Potter's 22 charming tales of animals in amusing situations, The Tale of Mrs. Tiggy-Winkle has delighted children since its release in 1905.
Stories included:
Tale of Mrs Tiggy Winkle: 9m

Tale of Pigling Bland: 24m

Tale of Johnny Town Mouse: 9m

Tale of Mrs Tittlemouse: 8m

Tale of Squirrel Nutkin: 8m

Tale of Tom Kitten: 5m

Tale of Flopsy Bunnies: 7m

Story of a Fierce Bad Rabbit: 1m
Read by
Joan Walker
Joan Walker's narrations are characterized by her emotive and expressive voice, making audiobooks a captivating and enjoyable choice for listeners. With a background in performance and a love for l...

Read more