A screen-free audiobook
The Tale of Peter Rabbit and Other Stories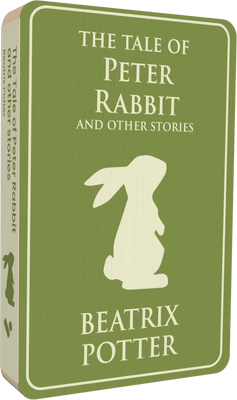 Written for the five-year-old son of her former governess, The Tale of Peter Rabbit was Beatrix Potter's first literary offering. Immensely popular upon its release in 1902, The Tale of Peter Rabbit featured a mischievous bunny who encounters a cranky old gardener and his cat. Beatrix Potter's work was notable for its lively illustrations of animals and imaginative characterisations of rabbits, squirrels, cats, and mice. Working with her future fiancé, Norman Warne, as her editor, she published two or three little books each year from 1902 through 1918. This collection features the following seven tales.
Stories included:
Tale of Peter Rabbit: 7m

Tale of Mr Tod: 32m

Tale of Jemima Puddle Duck: 9m

Tale of Timmy Tiptoes: 9m

Tale of Ginger and Pickles: 8m

Tale of Two Bad Mice: 6m

Appley Dapply's Nursery Rhymes: 2m 
Read by
Joan Walker
Joan Walker's narrations are characterized by her emotive and expressive voice, making audiobooks a captivating and enjoyable choice for listeners. With a background in performance and a love for l...

Read more