A screen-free audiobook
Unicorn Academy: Ava and Star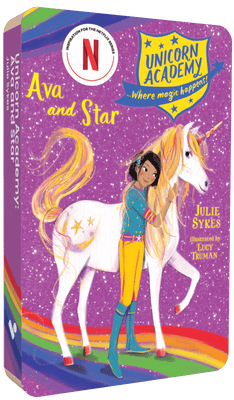 Imagine a school where you meet your own unicorn and have amazing adventures together! That's what happens for the girls at Unicorn Academy on beautiful Unicorn Island.
Ava and Star love their beautiful garden at Unicorn Academy. When the sky berries that the unicorns need to survive disappear, Ava and Star will need all their skills and courage to help their friends. Can they find more of the special berries before every unicorn's magic starts to fade?
Read by
Kristin Atherton
Kristin Atherton's emotive and engaging narrations make audiobooks a captivating and enjoyable choice for listeners. With a background in performance and a love for literature, Kristin infuses her ...

Read more