A screen-free audiobook
Unicorn Academy: Layla and Dancer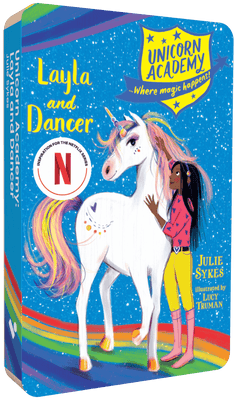 Imagine a school where you meet your own unicorn and have amazing adventures together! That's what happens for the girls at Unicorn Academy on beautiful Unicorn Island.
Layla can't believe how lucky she is to be at Unicorn Academy! She adores her lively unicorn, Dancer, though she's too nervous to go jumping and riding fast like their friends. When the trees around Sparkle Lake start dying, Layla must find her courage and take Dancer on a thrilling adventure.
Read by
Kristin Atherton
Kristin Atherton's emotive and engaging narrations make audiobooks a captivating and enjoyable choice for listeners. With a background in performance and a love for literature, Kristin infuses her ...

Read more