A screen-free audiobook
Unicorn Academy: Olivia and Snowflake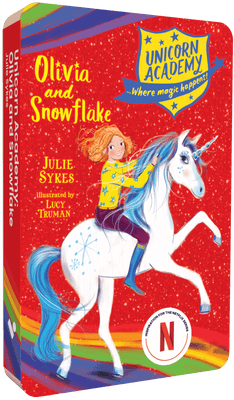 Imagine a school where you meet your own unicorn and have amazing adventures together! That's what happens for the girls at Unicorn Academy on beautiful Unicorn Island.
Olivia and Snowflake are the best of friends at Unicorn Academy. While Olivia is helping Snowflake discover her powers, someone behind the scenes is trying to ruin the Academy's Graduation party! It's up to Olivia and Snowflake to save both the school, and the day!
Read by
Kristin Atherton
Kristin Atherton's emotive and engaging narrations make audiobooks a captivating and enjoyable choice for listeners. With a background in performance and a love for literature, Kristin infuses her ...

Read more