Featured Angie Lake Audiobook
Mina Mistry Investigates: The Case of the Bicycle Thief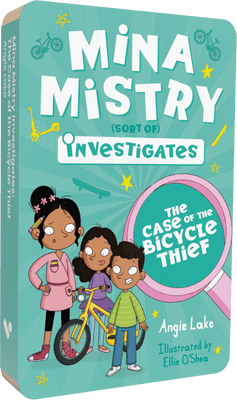 The second instalment in Angie Lake's Mina Mistry (sort of) Investigates series!
Stolen bicycles? Days before the new skate park opens? This needs investigating.
This looks like a case for Mina Mistry!
Summer is here, school is out and there's … nothing to do?! Since grown-ups invaded the skating rink, there's nowhere for Mina's friends to hang out. Luckily, a high-stakes competition is about to mark the opening of a new skate park.
As everyone gets weirdly intense about it, Mina faces a string of mysteries. Who stole her cousins' new bikes? What does Gareth Trumpshaw want? And who keeps levitating past her window?