Featured Heather Bestel Audiobook
Magical Adventures & Magical Me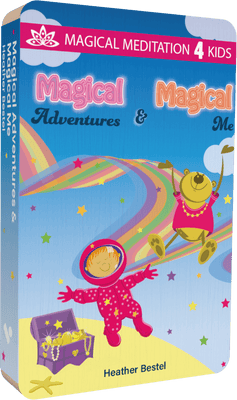 Experienced psychotherapist Heather Bestel introduces listeners to the world of relaxation, in these two meditations.
Magical Adventures focuses on helping children to discover their inner resources, helping them along the way to build their confidence and creativity. 
With Magical Me, children learn to find their inner calm and develop some wonderful resources to empower them whenever they need.

These audiobooks are ideal for using at home: during chill out time, at bedtime, on long journeys, before exams or anytime children need to switch off and relax. They can also be used at school: at the beginning or end of each class, in the chill out zone, and during circle time.