Featured Joseph Coelho Audiobook
Zombierella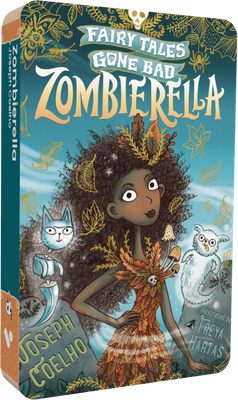 This story is a deliciously spooky (and funny) alternative version of Cinderella, written in verse by award-winning poet Joseph Coelho. Zombierella: Fairy Tales Gone Bad is full of twists and turns and guaranteed to entertain. 
A yellow moon hangs in a satin sky the night Cinderella, barefoot and in hand-me-downs, slips at the top of the stairs… And dies. But not for long. 
The Shadow of Death arrives to breathe life back into her bones and, for three nights only, Cinderella goes forth as Zombierella. With her skin as cold as ice and her faithful horse, Lumpkin, back by her side, can she seek revenge on her three cruel, fake sisters, once and for all? 
Crawl out of the grave and step into your mushroom carriage for this haunting and humorous adventure of the undead girl searching for her happily ever after.