A screen-free audiobook
Alice's Adventures in Wonderland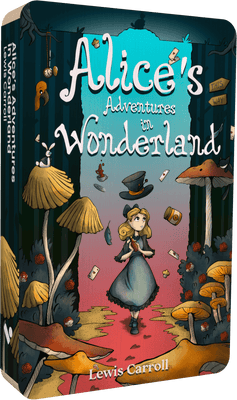 Bored of reading a book with no pictures, Alice follows a passing rabbit down his rabbit hole. And so begins Lewis Carroll's classic tale of puzzles, riddles, and some of literature's most eccentric and memorable characters. 
Fiona Shaw gives a wonderfully fresh reading, introducing listeners to the unforgettable logic of Wonderland, and such classic characters as the Mad Hatter, the Cheshire Cat and the Queen of Hearts. One of the first and finest examples of modern children's fiction, Carroll's nonsensical and captivating world promises to charm listeners of all ages.
Read by
Fiona Shaw
Fiona Shaw's narrations are characterized by her commanding presence and exceptional storytelling abilities, creating a captivating and immersive listening experience. As a renowned actress with an...

Read more