A screen-free audiobook
Mina Mistry Investigates: The Case of the Disappearing Pets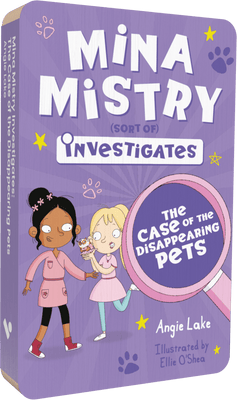 The second instalment in Angie Lake's Mina Mistry (sort of) Investigates series!
Disappearing hamsters? Vanishing toads? Missing snails? This needs investigating.
This looks like a case for Mina Mistry.
Pets. Mina doesn't have any. This is super inconvenient when it's Showcase Your Pets week at school.
Unfortunately, Mina's best friend Holly doesn't have any pets either now that her hamster has gone missing. And has anyone seen Danny's pet toad?
An explosion at the local pet shop shows Mina that this pet palaver can't be a coincidence. But why is someone stealing all the animals? What do they want them for?
Read by
Claudia Campbell
Claudia Campbell's narrations are marked by her vibrant and expressive voice, making audiobooks a delightful and enjoyable choice for listeners. With a background in performance and a love for lite...

Read more