A screen-free audiobook
More Wishing Chair Stories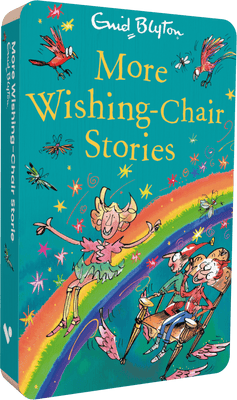 Join Mollie and Peter in this final magical Wishing-Chair adventure by the world's best-loved storyteller Enid Blyton.
Mollie and Peter are home for half-term, and the Wishing-Chair is ready to whisk them away to magical lands!
They'll meet a mysterious witch's cat, visit the Land of Wishes and even find gold at the end of the rainbow. But best of all, a certain jolly somebody needs help delivering presents – or Christmas might not happen!
The stories in this title were originally published in magazines between 1937 – 1952. This recording contains the classic texts, except that the pixie character's name has been changed to Binky.
Read by
Sarah Ovens
Sarah Ovens's captivating narrations make audiobooks a captivating and enjoyable choice for listeners. With a background in performance and a love for literature, Sarah infuses her narrations with ...

Read more