A screen-free audiobook
Pippi Longstocking in the South Seas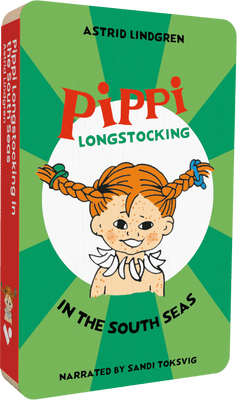 Tommy, Annika, and Pippi go on their most exciting adventure yet - to Koratuttutt Island in the South Seas!
When Pippi's pirate father returned from sea, Tommy and Annika were worried that Pippi would leave them behind. But instead, he whisks all three of them away to a tropical island where he is king! They face all kinds of adventures, from a showdown with a shark, to battling some bandits who have their eyes on the island's pearls. But can Pippi really keep her promise to Tommy and Annika, and remain a child forever?
Read by
Sandi Toksvig
Sandi Toksvig's narrations are characterized by her witty and engaging voice, creating a captivating and enjoyable listening experience. As a celebrated comedian and author, Sandi brings her humor ...

Read more