A screen-free audiobook
The Adventures of Tom Sawyer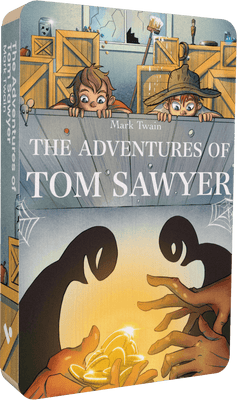 Mark Twain's classic tale of childhood mischief continues to delight audiences nearly 150 years on from publication.
In a small town on the banks of the Mississippi River, Tom and his best friend Huckleberry Finn jump from adventure to adventure. From playing truant from school, to running away to become pirates, Tom and Huck's escapades have captured generations of readers with their themes of childhood, friendship, and growing up.
Read by
Garrick Hagon
Garrick Hagon's resonant voice and exceptional storytelling make him a sought-after audiobook narrator. With a career spanning several decades, Garrick's narrations have lent themselves to a divers...

Read more