A screen-free audiobook
The Magic Garden & The Magic Castle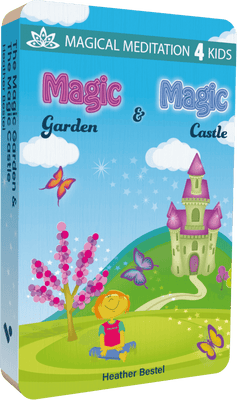 Experienced psychotherapist Heather Bestel introduces listeners to the world of relaxation in these two guided meditations.
The Magic Castle
teaches children to feel
 calm and confident, increasing feelings of happiness and pride and helping to build a belief in being amazing & talented. 
In 
The Magic Garden
, children
 learn to visualise their own special quiet place where they can feel calm, peaceful, happy and relaxed.
With the use of this audio, children learn to develop their own inner resources to cope with the big, wide world.
Read by
Heather Bestel
Heather Bestel's soothing and melodic voice creates a calming and comforting atmosphere in her audiobook narrations. As an experienced narrator and therapist, Heather infuses her narrations with wa...

Read more