A screen-free audiobook
The Wishing Chair Again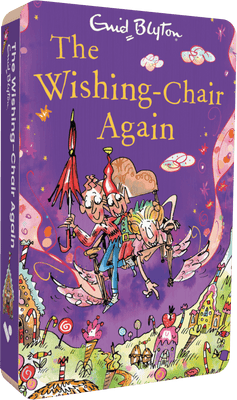 Fly away to magical lands with Peter and Mollie in the second adventure in Enid Blyton's much-loved series! Perfect for children aged five and up.
Mollie and Peter are home for the summer holidays, and they long to see their pixie friend Binky and their magic Wishing-Chair.
They can't wait for lots of new and exciting adventures, but then the Wishing-Chair is stolen by some very cheeky characters. Whatever will the children do?
First published in 1950, this recording is based on the classic text, except that the pixie character's name has been changed to Binky.
Read by
Sarah Ovens
Sarah Ovens's captivating narrations make audiobooks a captivating and enjoyable choice for listeners. With a background in performance and a love for literature, Sarah infuses her narrations with ...

Read more