Featured Roald Dahl Audiobook
James and the Giant Peach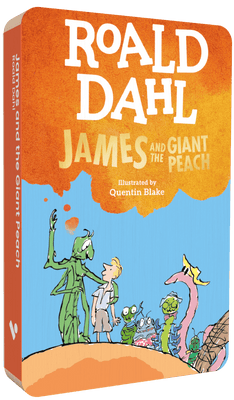 Written by world-famous children's author Roald Dahl and read by comedian James Acaster. 
James Henry Trotter lives with his mean Aunt Sponge and Aunt Spiker, two of the awful people you can imagine!

Life isn't much fun at all, until something peculiar happens at the bottom of his garden.... 
A peach at the top of a tree begins to grow...and grow...and grow! Inside are seven very unusual insects—all waiting to take James on a magical adventure.
But where will this very special Giant Peach take James and his new friends? And what will happen to his horrible aunts if they get in their way?